I can't believe we are officially one week away from Christmas and already on night three of Hanukkah! December has just flown by! My office Christmas party is tomorrow night, although, except for decorations, it doesn't much feel like Christmas around here. We are on pace to have the warmest and wettest (rain) December on record! All this Montana girl wants for Christmas is some snow that will stick around!
Over the weekend, I had a nice time just staying in, not running any errands or being in any stores. It was a nice change of pace. I also spent some time making a few cards (of course) and even created a layered Christmas bulb cut file that is on this card!
I knew that if I just waited patiently, the inspiration would come for this
Wanna Sketch
layout from Dahlhouse Designs... and sure enough it did! But I couldn't find a cut file on Pinterest or in the Silhouette Store that met my needs... so I made one myself!
Here is the sketch: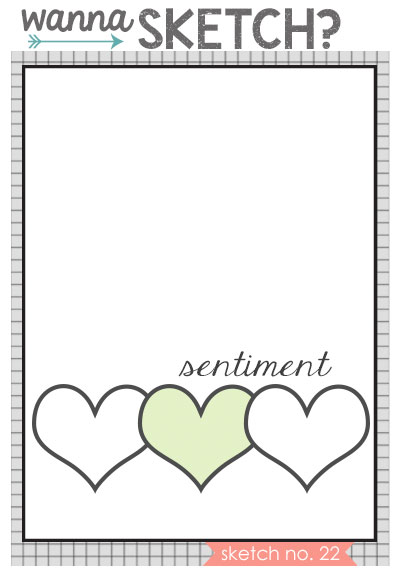 And here are the Christmas lights I made:
The lights are actually a layered cut file. The glittery part is double-sided adhesive that I sprinkled loose glitter on. I LOVE how they turned out! Get your free cut file download here:
You will want to ungroup and first use a pen to sketch the threaded part at the top of the light, then cut out the entire light. Then separately cut out the bulb portion for the glitter (or colored card stock).
I love the vintage Christmas lights and am excited that I was able to incorporate them in to a card!
What is one of your favorite old-timey Christmas things?
{I party with these blogs!}